Safety
The Benefit of Operational Control
Within the air ambulance industry, JET ICU is one of the few companies that owns and operates its own dedicated fleet. After having been awarded our Air Carrier Certificate by the Federal Aviation Administration, we have continued to maintain total operational control of each transport from the very first call to the final transfer of care.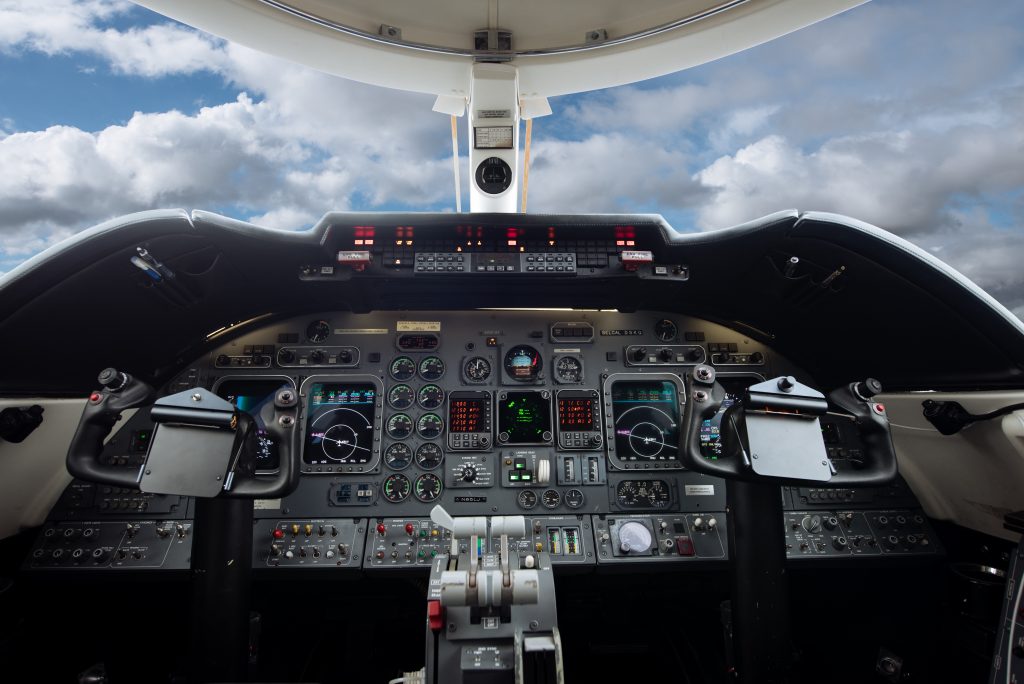 Flight Safety
Every JET ICU flight is staffed with two internationally accomplished captains. All are thoroughly trained, certified, and experienced in all aspects of aeromedical flight operations. While operating across five different continents and through hundreds of countries it is imperative that pilots are performing at their best. JET ICU maintains strict compliance with the FAA's minimum aviation equipment standards for each flight. Prior to any departure and upon return, both captains are required to confirm that the necessary equipment is in place and is properly functioning.
Communication equipment required by aviation personnel during each flight includes:
Two VHF radios for air traffic control communication worldwide
HF radio for air traffic control and ground service providers worldwide
Iridium Sat phone for office and FBO communication worldwide
InReach GPS tracker for in air text messaging and GPS position relay worldwide
Aircraft cell phone for on the ground voice and text communication
Captain cell phone for ground, voice, text, and internet/email communication worldwide
Universal Satcom for in-air company voice, data, text, internet, and ATC communication worldwide
Medical Safety
To assure that we are able to provide advanced medical care to our patients, JET ICU. utilizes medical equipment that is both FAA and Department of Defense approved for medical evacuation and treatment. This enables JET ICU to treat and cope with all expected and potentially unforeseen medical maladies that may present during transport. To assure this, JET ICU utilizes a proven regiment of preventive maintenance for all medical equipment to ensure that it is operating at its peak performance and within performance specifications.
Minimum equipment required by medical personnel during each flight includes:
1 Zoll CCT (CM, NIPB, SPO2, ETCO2, Invasive line x 2)
2 Mini Med IV pumps
1 Portable suction
1 Eagle ventilator 754
1 Red Bag (main equipment, medications, and airway equipment)
1 Black bag (GI/GU equipment, advanced procedure kits)
1 Dark blue O2 caddy ("D" tank with 300L useable volume of O2)
1 Bed side bag
1 Narcotics box
Pedi-Mate portable child seat
Abbott i-Stat 1
Any other specialty equipment as necessary
The permanent oxygen supply affixed to the stretcher is an "M" tank with 3450L of sable volume of O2
Additional equipment such as a "Broslow" bag, CID devices, C-Collar, LSB, or Traction splint will be taken based on pre-flight report
Patient Safety
Patients and passenger safety is of the utmost concern during each and every JET ICU flight. All passengers on the aircraft are given a pre-flight safety briefing in accordance with FAA regulation. To ensure a culture of safety at JET ICU all crew member are trained in Crew Resource Management (CRM). JET ICU also utilizes a proven and approved Safety Management System (SMS). Our record of ZERO incidents while operating thousands of flights internationally and domestically are a testament to this culture of safety that has been fostered at JET ICU