Need Medical Evacuation Services While on a Cruise near Costa Rica? Turn to JET ICU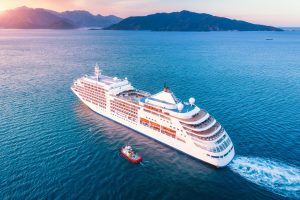 JET ICU is the provider to call if you need medical evacuation services while on a cruise ship near Costa Rica. We can pick you up promptly and transport you to a medical facility close to home, allowing you to recover near loved ones. We will arrive in a fully equipped jet that has all of the medical equipment necessary to take care of all kinds of emergencies, even life-threatening cases. It will also be staffed with highly trained medical personnel, such as board-certified doctors, critical care-certified nurses, and emergency medics, who will provide attentive medical attention throughout the flight. With JET ICU on your side, you can feel confident about your care.
Why Choose Us?
JET ICU is an accredited air medical evacuation company as we hold a certification with the National Accreditation Alliance of Medical Transport Applications (NAAMTA). This accreditation is not required to operate an air ambulance, but we went to great lengths to secure the certification because we are dedicated to providing the very best care to our patients.
When you choose JET ICU for a medical evacuation, you can ease your worries about insurance. We accept all health insurance plans, as well as travelers' insurance, and also have an in-house legal team that works diligently on behalf of our patients to reduce – or, in best cases, eliminate – their out-of-pocket cost.
JET ICU is proud to offer bedside-to-bedside service to our patients. We will take care of every step in the medical evacuation process – from coordinating with your cruise ship to communicating with the receiving medical facility about your condition, and everything in between.
If you need medical evacuation services from a cruise ship near Costa Rica, contact JET ICU today.