An Experienced Medevac Company Serving Costa Rica Travelers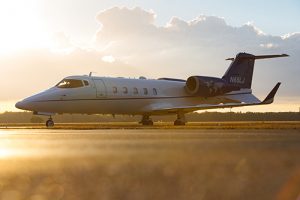 JET ICU is the medevac company to rely on if you have gotten seriously ill or injured while traveling in Costa Rica. We are an experienced air ambulance company that offers safe and efficient services that can get you to a hospital close to home, ensuring you can recover near your loved ones. Because we are an owner-operated medevac, we're able to have a jet in the air with professional medical staff on board within 90 minutes of receiving your call.
Our "Flying ICUs"
Every jet on our fleet is equipped to be a "flying" intensive care unit. This means we can take care of patients experiencing even the most life-threatening medical emergencies, from heart attacks to strokes and more. Our medical staff holds critical care certifications and other emergency training to ensure they can provide top-notch medical care throughout the medevac flight. Our jets are also outfitted with advanced medical equipment, including:
Cardiac monitors
Defibrillators
Ventilators
Pulse oximeters
Medical oxygen
Intravenous medicine
Intubation equipment
Certified by NAAMTA
JET ICU is one of the few medevac companies that holds a certification with the National Accreditation Alliance of Medical Transport Applications (NAAMTA). An air ambulance company does not need to be certified to operate, but we wanted to go the extra mile to receive this accreditation to ensure we are always providing the best in medevac services.
If you need to schedule a medevac flight from Costa Rica, contact JET ICU today. Our communications center is available 24/7/365 for your needs. We accept most major health and traveler's insurances.