The Company You Can Trust for Air Medical Transport in Costa Rica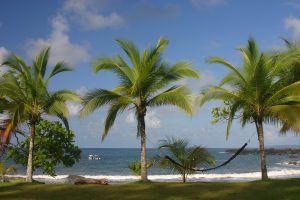 When you need air medical transport services, you don't have time to waste. Instead, you need a team that you can trust to transport you safely back home. JET ICU is the air ambulance company you can rely on for this vital service. We are an accredited air medical transport company that has been safely flying patients in Costa Rica and throughout the world since 2003, and we can do the same for you. We will get to you promptly and bring you to a hospital close to home.
About Our Jets
Our jets are top of the line and we have full operational control over them, so we can make sure they are always operating to our highest standards. Our jets are outfitted with the latest medical technologies, including respirators, defibrillators, cardiac monitors, and ventilators, to function at the same level as an intensive care unit.
About Our Medical Team
Along with a fully outfitted jet, you'll receive the experience of a highly trained medical team during your air medical transport. With doctors, nurses, and emergency medics on board – all of whom hold critical care certifications – you can count on receiving top-notch medical care throughout the flight.
About Our Insurance Advocacy
We're pleased to accept most major health insurance and travel insurance plans to help limit our patients' out-of-pocket costs. But we go even farther than that by providing insurance advocacy to our patients with our in-house legal team that will work directly with your insurance company to reduce your cost.
Contact JET ICU today if you need air medical transport services in Costa Rica. We'll have a jet in the air within 90 minutes.