Air Ambulance Flights in the Caribbean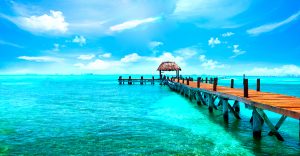 JET ICU is an air ambulance company that can help you if you need a medical flight back home while vacationing in the Caribbean. Within 90 minutes of receiving your call, we can have a jet in the air flying directly to you. This is one of the fastest times in the industry, and it's a service we can offer because we are owner-operated and maintain full control over our pilots and medical personnel.
Experience Matters
At JET ICU, we have been coordinating air ambulance flights since 2003, and in that time, we have earned an accreditation with the National Accreditation Alliance of Medical Transport Applications (NAAMTA). This enables us to stand out in the air ambulance industry as a company that has gone through the rigorous process of accreditation. We're also proud to boast an unblemished safety record, and you can trust you will be in the best hands with us.
Our Medical Personnel
Every flight is staffed with highly trained medical personnel, including:
Board-certified doctors
Critical-care-certified nurses
Critical-care-certified emergency medics
Our medical staff is qualified to handle any type of medical emergency, even strokes and heart attacks, and are required to undergo continuous education to stay up-to-date on their certifications. What's more, our jets are fully outfitted to function at the same level as an emergency room. They have state-of-the-art equipment, including defibrillators, pulse oximeters, ventilators, respirators, cardiac monitors, and more. This allows them to offer a high level of medical care throughout the transport.
When you need an air ambulance flight from a Caribbean island, contact JET ICU. We accept most major insurance plans and have an in-house legal team that advocates for our patients during the insurance process.